Emily Sylvan Kim, literary agent
Emily Sylvan Kim is the president of Prospect Agency. She founded the agency in 2005 with the goal of offering clients top notch representation, creating a community-centered haven for authors and illustrators, and taking a leadership role in creating bold, innovate literature.
Emily has always been an aggressive, enormous and addictive reader. Her well-read childhood in Denver, Colorado was followed by an English major at Carleton College where she once took and enjoyed a class titled "Dickens and Scott, the longer novels." After spending a year at law school, the lure of fiction was just too strong. She moved to New York City and found a job at Writers House Literary Agency. After five wonderful years, she opened the door to her own agency. Emily's publishing experience also extends to a period writing reviews at Publisher's Weekly as well writing her own fiction and poems. She has truly been on all sides of the divide!
A partial list of recent sales information can be found at Publisher's Marketplace.
When she finally takes a break from reading, Emily can be found enjoying nature, cooking, and spending time with her family. She also frequents numerous conferences throughout the year including SCBWI and RWA. Learn more about future appearances under Resources.
Emily is a member in good standing at the AAR. She is also a founding member of the breakout literary production company, et al Creative.
What she recently picked up at her local bookstore:
Life As We Knew It by Susan Beth Pfeffer
The Privileges by Jonathan Dee
Schooled by Anisha Lakhani


Emily is currently taking on new clients. (Do not submit unsolicited manuscripts or inquire about the status of submissions via email. Please read the submissions page.)
Rachel Orr, literary agent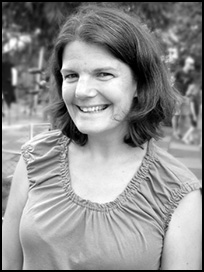 Rachel Orr joined Prospect Agency in 2007, after eight rewarding years editing children's books for HarperCollins. She enjoys the challenge of tackling a wide variety of projects and is particularly looking for middle-grade and YA novels right now, as well as the next big picture-book illustrator. Rachel values her close relationships with authors and believes that nothing feels as good as a fresh, clean line edit.
Rachel grew up reading Lois Lowry, Shel Silverstein, and Richard Peck in the suburbs of Pittsburgh, Pennsylvania. She attended Kenyon College, where she worked for the Kenyon Review, and had a terrific study-abroad experience at England's University of Exeter. (For all you Harry Potter fans, this happens to be the same university that J.K. Rowling attended.)
Besides reading, Rachel enjoys dancing, running, and attempting to master the Cantonese language. She also loves writing personal essays for adults and biographies for kids. Her most recent obsession is with Abigail Adams, who—with her ambition, business savvy, and love of literature—would have made a remarkable literary agent herself. Rachel current resides in Hoboken, just outside Manhattan, with her husband, Godfrey, son, Oliver, and daughter, Amelia.


Rachel is currently taking on new clients. (Do not submit unsolicited manuscripts or inquire about the status of submissions via email. Please read the submissions page.)
Becca Stumpf, literary agent

Becca Stumpf joined Prospect Agency in 2006 after working as an assistant at Writers House Literary Agency. After graduating from Grinnell College with a B.A. in English Literature, Becca lived and worked in England to indulge her yen for cobbled streets, neighborhood pubs, and barbed wit. She came to New York armed with naïveté and a love of books, and couldn't believe her luck when she found a field that allowed her to work closely with authors and their manuscripts. As a reader, Becca falls hard for sentences that are beautifully crafted, for humor in unexpected places, and for characters and worlds that spark off the page. She rereads the first chapter of A Wrinkle In Time by Madeleine L'Engle every year because it still knocks her socks off with its simple evocation of a family awoken by a storm in the nighttime.
Becca is currently acquiring Adult, Young Adult and Middle-Grade literary and commercial fiction, with a special interest in genre fiction with broad appeal (Fantasy/SciFi is not just for nerds anymore, so let's bring it to the masses!). She loves intricate plots that balance drama, wit, and intrigue in equal parts, as well as stories that explore the lives of anti-heroes and fringe-dwellers, or the unexpected complexities of the "normal" day-to-day — be that surviving the spells of an unhinged wizard or an awkward romance.
In the YA and Middle-Grade realm, Becca is especially looking for spine-tingling mysteries (historical or contemporary), YA thrillers, and beautifully written fantasy and science fiction. She's also looking for contemporary YA and MG stories that go beyond "boy-meets-girl" and explore a broader view of life and relationships.
In adult fiction, Becca is looking for literary mysteries that chill and charm, fast-paced literary thrillers, character-driven SciFi and Fantasy novels that defy genre stereotypes, and smart, spicy romance novels (contemporary, historical, SciFi/UF/Steampunk).
Recent reads:
Feed by MT Anderson
Wonder by RJ Palacio
Twisted by Laurie Halse Anderson
In the Woods by Tana French
Altered Carbon by Richard K. Morgan
Moon Called by Patricia Briggs
The Blind Assassin by Margaret Atwood


Becca is currently taking on new clients. (Do not submit unsolicited manuscripts or inquire about the status of submissions via email. Please read the submissions page.)
Carrie Pestritto, literary agent

Carrie Pestritto joined Prospect Agency in 2011 after working as an assistant at Writers House. With a B.A. in English from Amherst College, she has experienced all sides of the publishing industry, having worked as a ghostwriter, freelance writer, and as an intern in the editorial acquisitions department of the Greenwood Publishing Group. As an agent, she loves the thrill of finding new authors with strong, unique voices and working closely with her clients to develop their ideas and manuscripts.
For Carrie, extraordinary fiction and non-fiction share the ability to transport readers to new and exciting places. As a history and mythology buff, she is intrigued by books that introduce her to another culture or time period. She is looking for description and detail that will make her feel like she is inside the story and interest her in a subject she never thought she would want to read about—or, conversely, introduce her to startling facts about something or someone she believed she already knew everything about.
Carrie is currently seeking:
Narrative non-fiction
Biography and memoir
Commercial fiction with a literary twist
Fresh chick lit
Contemporary romance
Upmarket women's fiction
Near-historical fiction (from about the Gilded Age on)
Mystery/thrillers for a female audience
High-concept YA fantasy
Diverse YA and upper MG
MG with a quirky voice
Biographical, educational, or cultural picture books
For non-fiction projects, she looks for authors that have a strong platform, such as a popular blog, published articles, or related professional experience. She loves memoirs that bring her into a very atypical life situation, such as Suzanne McMinn's Chickens in in the Road, and non-fiction that reveals little-known aspects of history. Cutting edge relationship or dieting books, pop psychology, and pop science also interest her.
In the fiction arena, she is drawn in by relatable characters, fantastic voices, strong heroines, unusual premises, or re-imaginings of classical books. She loves feeling connected with characters and immersed in the world she is reading about, whether that be 19th century Holland or a land ruled by elemental magic.
She is not currently interested in heavy, adult science fiction/fantasy or picture books that do not fit the parameters listed above. (Do not submit unsolicited manuscripts or inquire about the status of submissions via email. Please read the submissions page.)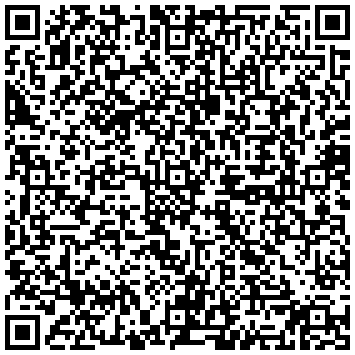 Linda Camacho, literary agent

Linda Camacho joined Prospect Agency in 2015 after nearly a decade in publishing. After graduating from Cornell University, Linda interned at Simon & Schuster and Writers House literary agency, and worked at Penguin before happily settling into children's marketing at Random House. She has an MFA in creative writing from the Vermont College of Fine Arts.
Unofficially, Linda loves chocolate, travel, and far too much TV. In terms of submissions, she's pretty omnivorous. She enjoys a variety of categories and genres, ranging from picture book to adult, from clean and lighthearted contemporary to edgy and dark fantasy. The best way to get an idea of her taste is by checking out her Top Reads below.
Follow Linda on Twitter: @LindaRandom
Children's Top Reads

The Dark by Lemony Snicket; illus. Jon Klassen
If You Want to See a Whale by Julie Fogliano; illus. Erin E. Stead
The Arrival by Shaun Tan
When You Reach Me by Rebecca Stead
Ella Enchanted by Gail Carson Levine
Coraline by Neil Gaiman
A Monster Calls by Patrick Ness
Fangirl by Rainbow Rowell
Anna and the French Kiss by Stephanie Perkins
Jellicoe Road by Melina Marchetta
I'll Give You the Sun by Jandy Nelson
How I Live Now by Meg Rosoff
The Book Thief by Markus Zusak
The Coldest Girl in Coldtown by Holly Black
The Fire and Thorns trilogy by Rae Carson

Adult Top Reads

Bet Me by Jennifer Crusie
The Bridgerton series by Julia Quinn
Outlander by Diana Gabaldon
The Sookie Stackhouse series (aka "True Blood") by Charlaine Harris
Where'd You Go, Bernadette by Maria Semple
The Time Traveler's Wife by Audrey Niffenegger
The Kite Runner by Khaled Hosseini
The Night Circus by Erin Morgenstern
It by Stephen King
We Have Always Lived in the Castle by Shirley Jackson
Gone Girl by Gillian Flynn
Wild by Cheryl Strayed
The Complete Maus by Art Spiegelman
Stitches: A Memoir by David Small
Linda is currently seeking: Adult, middle grade, and young adult fiction across all genres (romance, horror, fantasy, realistic, light sci-fi, and graphic novels). Select literary fiction (preferably with commercial bent) and picture books (both writers and illustrators welcome). Select narrative nonfiction and memoir. Diversity of all types (ethnicity, disability, sexuality, etc.). Linda is NOT seeking: Early readers/chapter books, screenplays, poetry, and short stories. (Do not submit unsolicited manuscripts or inquire about the status of submissions via email. Please read the submissions page.)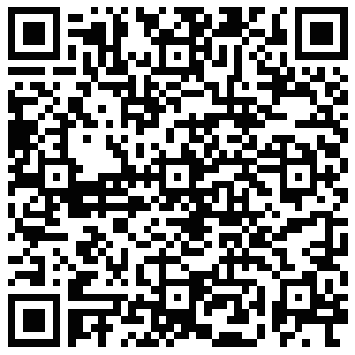 Kirsten Carleton, literary agent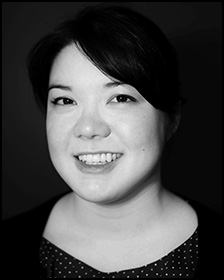 Before joining Prospect Agency in 2015, Kirsten learned the agenting ropes at Sobel Weber Associates and the Waxman Leavell Agency. She fell in love with working on writers while getting her B.A. in English with a Creative Writing concentration from Amherst College, and cemented her fascination with publishing with a Graduate Certificate in Publishing from the Columbia Publishing Course and internships at Charlesbridge and Liza Dawson Associates. As an agent, she gets to be a champion for the author throughout the challenging publishing process. She loves sharing an author's vision for the book, working to help him or her uncover it, and finding a home for it with editors and readers who also feel that connection. Beyond the individual book, she wants to develop satisfying and successful careers that celebrate great talent.
Kirsten is currently seeking upmarket YA and adult fiction with strong characters and storytelling, across speculative, thriller, and literary genres. She's drawn to books that capture her attention early on with a dynamic plot, and innovative storytelling that blends or crosses genres. In particular, she's interested in novels that bend and blur genres; literary takes on high concept worldbuilding; diverse characters in stories that are not just about diversity; antiheroes she find herself rooting for; characters with drive and passion; girls and women in STEM fields; settings outside the US/Europe; well-researched historical settings; YA noir/thriller/mystery; stories that introduces her to a new subculture and makes her feel like a native. Follow her on Twitter: @kirstencarleton (Do not submit unsolicited manuscripts or inquire about the status of submissions via email. Please read the submissions page.)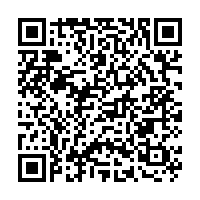 Literary Agency Interns
| | |
| --- | --- |
| | Tracy Gold (2016) - Tracy Gold is a writer, teacher, and editor living in Baltimore, Maryland. She writes young adult novels, and short stories and poems for all ages. Her writing has been published or is forthcoming in YARN, Youth Imagination,The Stoneslide Corrective, two feminist anthologies, and several other magazines. Tracy cofounded Sounding Sea Writers' Workshop, which offers writing classes and tutoring. She is a composition instructor at The University of Baltimore, where she earned her MFA in Fiction. Tracy earned her BA in English from Duke University. When Tracy's not working or writing, she's hanging out with her rescue dog and horse. You can find out more about Tracy on Twitter@tracycgold. |
| | Krista Martino (2016) - Krista Martino is currently an English Literature major at California State Polytechnic University, Pomona. She works as a writing tutor and EFL student teacher assistant. Her passions include reading, writing and daydreaming about her characters. Her ultimate goal is to get her own work published. Besides writing, a few of her favorite things include listening to music too loud, walking through the rain and thinking about Scotland. |
| | Massiel Valenzuela (2013-2016) - Massiel Valenzuela is an English major at San Jose State University. While she is working toward a technical writing concentration, her true passions lie in novel and screenwriting. Her favorite genres include fantasy, history, paranormal romances, dystopian, self-improvement, mythology, survival adventures, religion, wizards—and everything she wishes were real in this world. Massiel enjoys music, biking, long walks outdoors and DIY projects. She is thrilled to be working as an intern for Prospect Agency. |
| | Maia Mares (2014) - recently graduated from Amherst College with a degree in Sexuality, Women's and Gender Studies. She has a longstanding love of fiction, especially fantasy and science fiction, and wrote her undergraduate thesis on gender and disability in the fantasy genre, focusing on George R.R. Martin's A Song of Ice and Fire series. She hopes to spend a couple years gaining experience within the publishing field before pursuing a graduate degree in literature. When not reading, she is most likely to be found traveling, crocheting, or doing yoga. |
| | Jenna Mulvey (2013) - Jenna Mulvey is a recent graduate of Roger Williams University. She earned her BA in Media Communications, and a minor in Creative Writing. Jenna is hoping to work in journalism or publishing. She has enjoyed reading and writing her whole life and hopes to write books of her own some day. Some of her favorite children's books include Chicka Chicka Boom Boom, If You Give A Moose a Muffin, and the whole Madeline series. |
| | Lily Ferris (2011) - Lily is a junior at Carleton College pursuing a bachelor's degree in English and a Certificate of Advanced Study in French. Outside of class, Lily participates in several activism organizations on campus, contributes to campus publications, and sings in one of Carleton's choirs. She also works as a writing tutor and as an office assistant for the English Department. Lily loves children's scifi such as Madeleine L'Engle's A Wrinkle in Time series as well as early 20th century American literature, especially East of Eden. When she's not busy with school, Lily likes to visit her family in Montana or attempt to catch up on all episodes of Mad Men that she's missed. |
| | Hana Maruyama (2011) - Hana is a rising senior at Carleton College. After having spent much of her childhood reading, she decided to become an English major. When she's not working or reading, she enjoys traveling, playing soccer, playing the violin or watching absurdly bad television. |
| | Amy Fitzgerald (2011) - Amy is a (rising) senior at Macalester College in Saint Paul, Minnesota, where she is majoring in English and minoring in nerdiness. When she's not scribbling stories on soon-to-be-misplaced scraps of paper, she's usually doing work for one of her favorite student organizations or pretending to be computer-literate while manning the tech support desk at the college library. The best part of her campus job is being surrounded by books. Though she has many favorites—especially in the historical fiction and fantasy departments—her copy of Jane Eyre is so well-loved that it now opens automatically to her favorite passage, branding her a hopeless romantic as well as a bookworm. |
| | Amy Sun (2010) - Amy is a junior at Carleton College in Northfield, Minnesota. A southern California native, Amy immerses herself in a wide range of activities to keep herself distracted from the bone-chilling Minnesota winters. Along with pursuing a bachelor's degree in English, Amy also edits student publications, practices fake justice on the Mock Trial team, and is involved in student government and various student organizations. When it's cold and snowy outside, Amy likes to curl up by the very small radiator in her room and read her favorite novels, which include Susan Orlean's The Orchid Thief, lê thi diem thúy's The Gangster We Are All Looking For, and Yann Martel's Life of Pi. |
| | Emily Tarr (2010) - Emily is a rising senior at the College of Wooster in Wooster, Ohio, where she is pursuing a degree in English. In addition to studying, Emily is involved in student government, several student publications, works in the college Admissions office, and sings with a student a cappella group. A voracious reader, Emily enjoys everything from historical fiction to fantasy, but she has a special love for nineteenth century British literature, especially Austen and Brontë, and her guilty pleasure is chick lit of all sorts. |
| | Molly Rideout (2009) - Molly Rideout attends Grinnell College where she writes prolifically, swing dances prolifically, and goes to classes somewhere in between. She edits a number of Grinnell publications and teaches dance two nights a week. Her main interest lies in snappy children's/young adult fantasy. She particularly loves Eoin Colfer's Artemis Fowl (before the time traveling started), Patrick Ness's The Knife of Never Letting Go and Derek Landy's Skulduggery Pleasant. Her higher literary tastes extend to Nabokov's Lolita and Hawthorne's The Scarlet Letter. |
| | Erika Schnatz (2009) - Erika is a senior at Montclair State University pursuing her BFA in animation and illustration, with hopes of writing and illustrating her own children's books after graduation. An avid reader and music enthusiast, Erika has a weekly show on Montclair State's underground radio station WMSC and puts on rock concerts for her campus community. In her spare time she enjoys reading, drawing silly cartoon animals, going to concerts, and frequenting the art museums of nearby New York City. Arnold Lobel, Maurice Sendak, Dr. Seuss, William Joyce, and Roald Dahl are among her favorite children's book writers and illustrators. |
| | Rebecca Theodorou (2009) - Rebecca grew up in the suburbs of New Jersey, but left them behind to attend Kenyon College in rural Ohio. A sophomore, she is an English major with an intended emphasis in creative writing, and a desire to go into publishing after college. Rebecca also serves on the Kenyon Review staff as a student associate. When not locked in her room reading or writing, she is playing trumpet, fencing, or learning a dead language. Her favorite books include The World According to Garp, Catch 22, Gate of Darkness Circle of Light, and The Canterbury Tales. |
| | Susan Kovar (2009) - Susan attends Brown University and studies Classics. She enjoys writing, working for the Brown Alumni Magazine, and serving on the editorial board of the Brown Classics Journal as well as the public relations officer for her class board. She also loves cooking and being outside, especially when it includes tennis, sailing, skiing, or fly fishing. The top of her very long list of favorite books includes Little Women and Anna Karenina. Right now, she is reading On Beauty and The Rhino With Glue on Shoes. |
| | Darryl Campbell (2009) - Darryl is a graduate student in History at the University of Notre Dame and an alumnus of Harvard University. Other than studying, teaching, and grading, he writes for The Bygone Bureau and the Notre Dame Observer, plays the trumpet, and still finds time to read on the side. His literary favorites include the short stories of J.D. Salinger, the essays of George Orwell, Philip Pullman, and, most recently, Richard Russo. |
| | Stephen Wesley (2009) - Stephen is a Politics, Philosophy and Economics major at The King's College in Manhattan. He enjoys writing for the school paper and Patrol Magazine, an independent magazine based in New York, and he is Art Director for The Gadfly, a monthly journal associated with The King's College. When Stephen is not reading, writing, or attending classes, he can be found promoting HMO-free and humane farming practices as a Mennonite farm produce delivery person. A story on Stephen's life, as told from the perspective of his relationship with the indie rock band The Mountain Goats, was featured in a New York Magazine article in March, 2009. Stephen's favorite authors of all time are Joan Didion and Ray Bradbury, though he frequently enjoys reading Russian literature. |
| | Stephen Mack (2009) - Stephen Mack is an art history major at Kenyon College in Gambier, Ohio. Originally from Long Island, he graduated from high school a semester early and spent several months working at the Poets House and the Poetry Society of America in New York City. This summer, Stephen will work at Camp Killooleet in Hancock, Vermont, where he has spent the past three summers. Stephen is an avid reader whose favorite authors include Alice McDermott, Frank Bidart, and Bill Peet. He's also a fan of the "Lyle, Lyle, Crocodile" series by Bernard Waber. |
| | Madeline Meth (2009) - Madeline is a student at Brown University and is pursuing a double major in English and Political Science. She is a life long reader and believes strongly in the power of stories and books. When she had her tonsils out at the age of two, her Madeline doll also wore a hospital bracelet. Madeline enjoys reading, writing, traveling and watching baseball. Some of her favorite books include Emma, The Namesake, I Know this Much is True and The Accidental Tourist. She also loves the Harry Potter series. Right now, she is reading The Elegance of the Hedgehog and The Yankee Years. |
| | Rachel Carroll (2008) - Rachel Carroll attends Carleton College, where she studies English. She enjoys her tutees at the Carleton Writing Center (The Write Place), Aikido training, and creating new theater with the Experimental Theater Board and Barbra Berlovitz of the Theatre.de la.Jeune Lune. When not on stage, she can be seen fabricating her own drama and eating really good bread. Last summer, she volunteered as an English teacher in a rural Indian school, and is currently selling notebooks designed by the students to raise money for teacher salaries. As a Medieval and Renaissance Studies minor, her literary favorites include Much Ado About Nothing, The Canterbury Tales, and other creations by dead, white, British men. However, Middlemarch, Emma, Matilda, and anything by Arundhati Roy also have special places on her bookshelf. Rachel has a weakness for believably quirky characters and witty narrators of all shapes and sizes. |
| | Lucia Pizzo (2007-2008) - Lucia Pizzo attends Kenyon College where she majors in English. She can frequently be found in local coffee houses immersed either in a book or in the fascinating snippets of conversations from her fellow coffee drinkers (only occasionally eliciting suspicion among the patrons). Lucia will soon continue her studies and "human research" at the University of Exeter in southern England. Right now, she is reading Betty Smith's A Tree Grows in Brooklyn, though not as a mere guise, and hopes to plant her own tree in that borough some day. Living on the banks of Lake Erie, Lucia finds herself looking at her thumb's width of Cleveland's skyline and imagining it as New York. Recently, she has read Anne Carson's If Not, Winter: Fragments of Sappho, continued with Thursday Next in her literary adventures as recorded by Jasper Fforde, and returned predictably to her love of Carl Phillips in all forms. |
| | Jacqueline Kharouf (2007) - Jacqueline Kharouf is a writing major at Regis University. She is co-editor of the Opinions section of her campus newspaper, Highlander, and a writing consultant for the Regis College Writing Center. Jacqueline enjoys reading stories where realities can bend, where characters have something to learn. Her favorite authors include Don DeLillo, Chuck Palahniuk, Khaled Hosseini, Ward Just, Nicole Krauss, Gene Wilder, and her ultimate, Ernest Hemingway. As an intern at Prospect Agency, Jacqueline is excited to begin her journey into the literary world and eager to read the works of both new and experienced writers. Originally from Rapid City, SD, Jacqueline plans to attend graduate school in New York City. She plays the violin, draws, writes (constantly), and enjoys printmaking. |
| | Greg Hunter (2007) - Greg Hunter attends Carleton College where he majors in American Studies. When not in class, he can be seen laying out The Carl, Carleton's arts and culture magazine, or heard on KRLX,the student radio station where he serves as Program Director. Other pursuits include amateur punk rock cover bands and cautious forays into sketch comedy. Greg is currently navigating Don DeLillo's Underworld, and counts Joseph Heller's Catch-22 and Vladimir Nabokov's Pale Fire among his all-time favorites. |
| | Anne Czernek (2007) - Anne Czernek is an English major at Carleton College, where she also edits the literary section of the campus newspaper, The Carl. Anne likes most kinds of fiction, from short stories to postmodern beasts to Regency romances. The Secret Diaries of Miss Miranda Cheever by Julia Quinn is next on her reading list and with a planned senior thesis exploring the "narrative representations of the zeitgeist in seduction and romance novels," Anne joyfully anticipates much more romance reading in her future. Originally from Mukilteo, WA, Anne enjoys skiing, cooking, and observing other people's internet identities. |
| | Alan Smith (2005-2006) - Alan Smith was born and raised in Nelson County, rural central Virginia, never far out of reach of a book. More recently, he graduated from Swarthmore College with a double major in English and History and set off to the big city to seek his fortunes. As a life long reader and writer, he hopes to contribute to the process of creativity while basking in the stream of cool new writers and enjoying that jolt of electricity that comes with a great undiscovered idea. He just finished reading The Amazing Adventures of Kavalier and Clay and, when he isn't looking through submissions or trying his hand at radio and journalism, he enjoys Ultimate Frisbee. |
| | Gabrielle Moss (2006) - Gabrielle Moss is a graduate of Hampshire College, a native of New England, and a freelance writer. When not evaluating manuscripts for Prospect Agency, she can be found drinking a strong cup of green tea, getting a high score at Simpsons pinball, or listening to Depeche Mode. Recent book purchases include: The Unbearable Lightness of Being by Milan Kundera, The Shroud of the Thwacker by Chris Elliott, and Serious Girls by Maxine Swann. |
Foreign Rights
Please contact Prospect Agency directly about any foreign rights query. Foreign rights transactions at Prospect Agency are handled by Whitney Lee at The Fielding Agency.